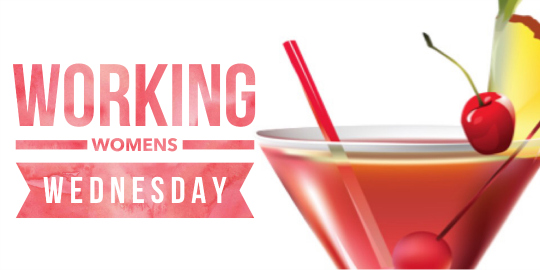 Join U93, Michiana's fun radio station, out and about every Wednesday for Working Women's Wendesday. Each week, U93 will be hanging out at Michiana hot spots. Come hang out, relax, meet new people, and have a great time!
Stay up-to-date on our upcoming locations for Working Women's Wednesday on the Working Women's Wednesday Facebook page.
Interested in hosting a Working Women's Wednesday at your place of business? Click here to learn more.
UPCOMING WORKING WOMEN'S WEDNESDAYS:
3.22.17
Mishawaka Antiques
5:30pm - 7:30pm
116 Lincolnway East in Downtown Mishawaka
Bring your friends, enjoy sips and snacks and register to win gifts cards and event tickets. The first 20 women score goodie bags too.
With over 6,000 square feet of unique and unsual treasures, this isn't your grandma's antique store. From fun and funky jewelry to refinished furniture for your home, plus artwork and garden items - there's a little something for everyone. Select items will be tagged at 50% off. There is plenty of parking in the back of the store. See you there for U93's Working Women's Wednesday!