It's safe to say most of you'll probably have a burger or five. So what are you gonna put on it?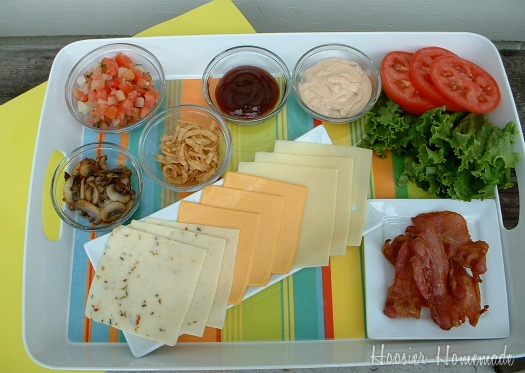 A not-very-exciting new survey had Americans rank 10 of the most popular burger toppings. And coming in at number one was . . . KETCHUP.
For some reason, CHEESE wasn't one of the choices. I guess that would technically make it a cheeseburger, so maybe that's why they left it off the list? We're not sure.
Anyway, here are the top 10 most popular burger toppings, in order:
Ketchup
onions
tomatoes
lettuce
mustard
pickles
mayo
bacon
mushrooms
barbecue sauce
I think we can assume that if they'd included cheese as an option, it would've been number one.
HAPPY MEMORIAL DAY! - theROBshow
(ABC News)