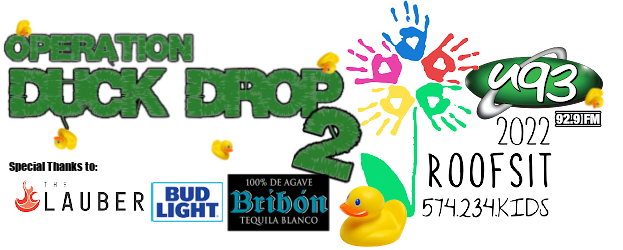 We thank everyone from the bottom of our hearts for your generosity during this event!
If you couldn't make it and want to know if you've won, please see the list of winners below of who have NOT picked up their prizes as of yet!
* Please call the office at 574-273-9300 x226 with your winning number(s) to claim your prize!
| | | |
| --- | --- | --- |
| Number: | | Name: |
| 943 | | Allison (Mom: Pam) |
| 700 | | Alyssa Ford |
| 707 | | Alyssa's Fancy This Nails |
| 823 | | Andrew Mishler |
| 625 | | Angela Robbins |
| 444 | | Autumn Wojcik |
| 765 | | Autumn Wrobel |
| 413 | | B Healthy Bremen |
| 387 | | Brandon Robinson |
| 283 | | Brenda Pompey |
| 482 | | Brett Godush |
| 496 | | Brett Godush |
| 503 | | Brett Godush |
| 322 | | Cassandra Kreczmer |
| 327 | | Cassandra Kreczmer |
| 266 | | Cathy Jimenez |
| 267 | | Cathy Jimenez |
| 666 | | Corney Amador |
| 112 | | Denise Fry |
| 114 | | Denise Fry |
| 345 | | Derek Henigsmith |
| 291 | | EJ Powers, Inc. |
| 710 | | Erin Geary |
| 767 | | ExSelent Adventures |
| 362 | | Jennifer Finn |
| 756 | | Jodi Lindamood |
| 757 | | Jodi Lindamood |
| 199 | | Joseph Liszewski |
| 772 | | Joshua Malstrom |
| 985 | | Justin Sweitzer |
| 986 | | Justin Sweitzer |
| 174 | | Kari Nix |
| 760 | | Katherine Harness |
| 673 | | Kierstin Miller |
| 674 | | Kierstin Miller |
| 342 | | Kym Gundrum |
| 289 | | Linda Burgh |
| 385 | | Lindsay Bradley |
| 277 | | Michelle Davenport |
| 808 | | Missy Martin |
| 817 | | Nin Schosker |
| 160 | | Penny Graber |
| 920 | | Stacie Litty |
| 221 | | Tracy Hillman |
| 228 | | Tracy Hillman |
| 230 | | Tracy Hillman |
| 525 | | Troy Amones |
| 557 | | Troy Amones |
| 558 | | Troy Amones |
| 565 | | Troy Amones |
| 570 | | Troy Amones |
| 574 | | Troy Amones |
| 584 | | Troy Amones |
| 604 | | Troy Amones |
| 606 | | Troy Amones |